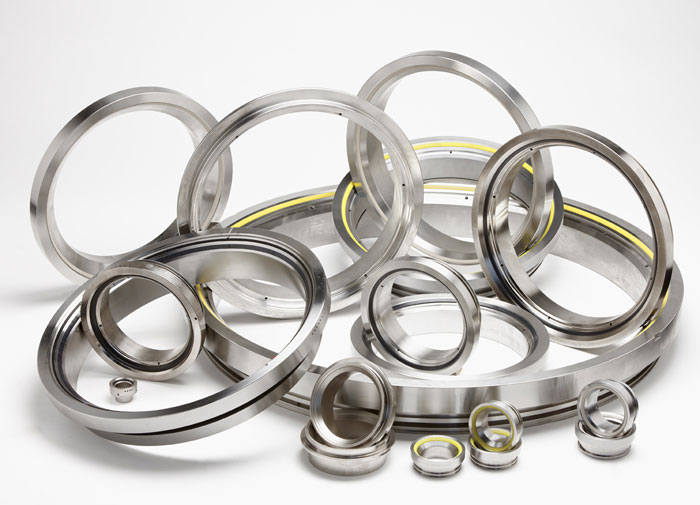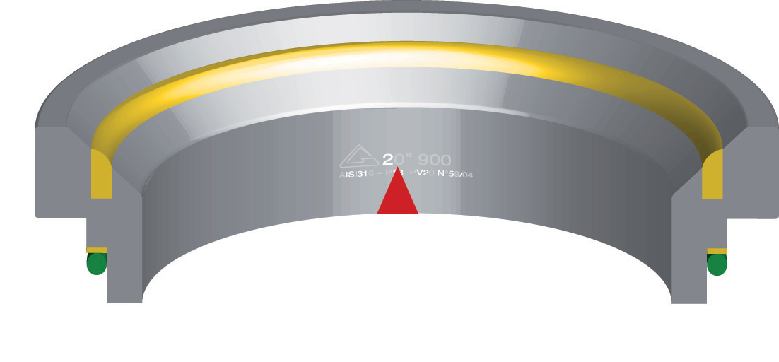 Ball Valve Seats from 1/2" to 60" widely tested
Custom made solutions for any application.
Unique Design features as Fire Safe, Lubrication, Self Relieving "Single Piston" action or Dead Tight Sealing in the "Double Piston Effect" of Seats.
Complete Kit of Seats & Ball Available for Cryogenic & High Temperature applications
Stock of Seats in different sizes and standard materials
Patented Designs as Delta Protector ® for Gas Applications
Hard Insert Seats with wide range of Unique Materials for Different Applications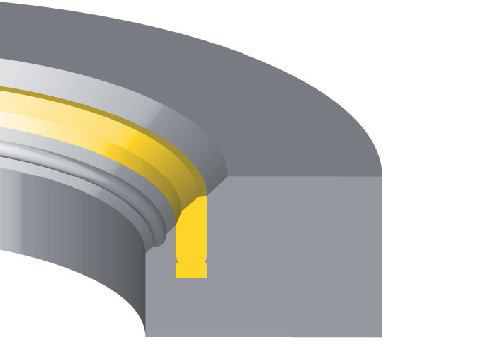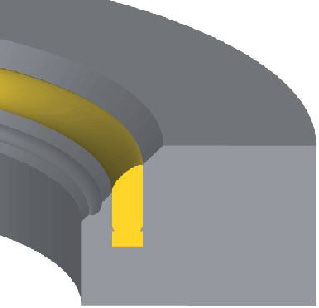 P08 Nylon 6 Mos2
P13 Nylon 12G (Lauramid ®)
P15 DevlonV ®
P85 PTFE
P55 Virgin PEEK
P57 PEEK PTFE Filled
P59 PEEK Graphite Filled
P99 P.C.T.F.E.

Soft Insert Seats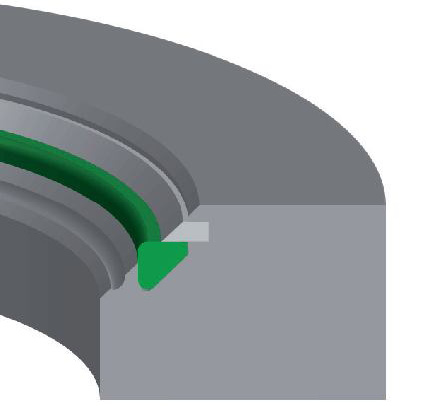 Gasket International offers a successful world-wide experienced solution, the soft insert. It consists of an elastomeric Delta-Ring with a hardness of 98 Sh, properly locked inside the seat, in order to avoid the extrusion during the service under pressure. This solution allows a wider range of application in terms of pressure (150-900 lbs) if compared with the O-Ring traditional solution .
The quality of the elastomer is suggested according to the application of the valve.
All the elastomers proposed by Gasket International for this applications, have certified (CETIM - MERL) antiexplosive decompression (AED) characteristics:
The most common materials are:
•T49/TED Sh 98 (HNBR hydrogenated nitrile Therban ®/AED)
•T58/VED Sh 98 (FKM Viton®/AED)
•T58/GED Sh 98 ((FKM Viton® GLT/AED)
• T58/FED Sh 98 (FKM Viton® GF/AED)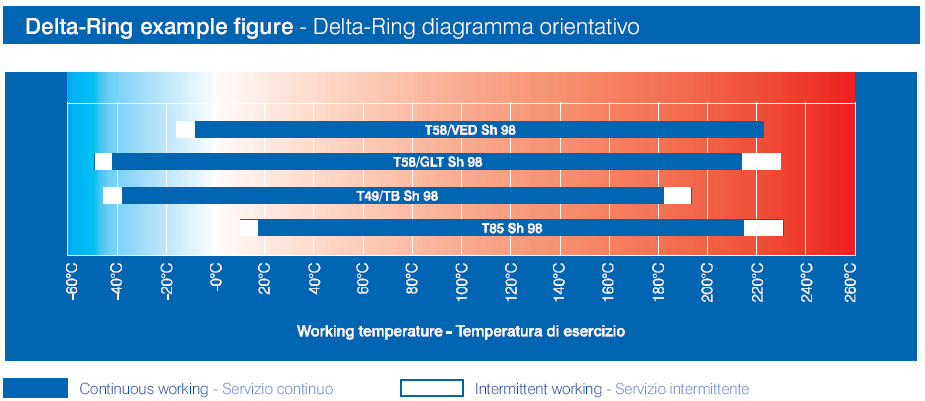 Metal to Metal Seats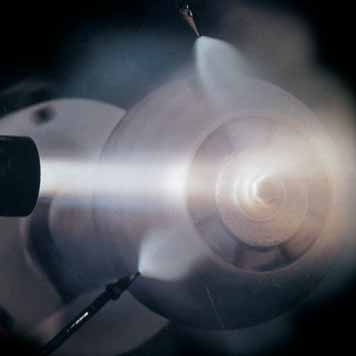 These seats are manufactured in case of applications with abrasive and/or corrosive fluids (i.e. mud, sand, acids), together with high temperatures and pressures.
Metallic carbide coatings on the metallic sealing surface, such as Nickel, Chrome Carbide, Tungsten Carbide and Stellite are executed depending on the fluid to be handled. This kind of pondered overlay is applied on the seal by new technologies. The mirroring surface finishing of 0,02 Ra and the hardness enable a perfect sealing "Metal-to-Metal".
A specific designed groove avoids the inclusion of sand or other impurities.
Metal to Metal Seats for temperatures higher than 250 ° C,
Suitable for applications withabrasive and / or corrosive fluids (i.e. mud, sand, acids) together with high temperature and pressure
Metallic Coating on Sealing surface such as Nickel, Tungsten Carbide, Chrome Carbide and Stellite.
Perfect Metal to Metal Sealing is achieved by Hardness and Mirror Surface Finish.
Seats for Gate Valves and Top Entry Valves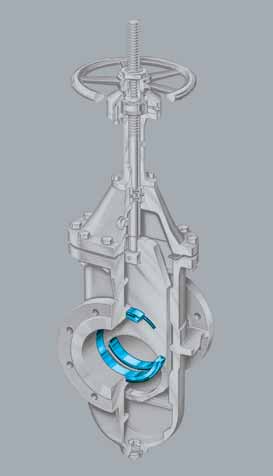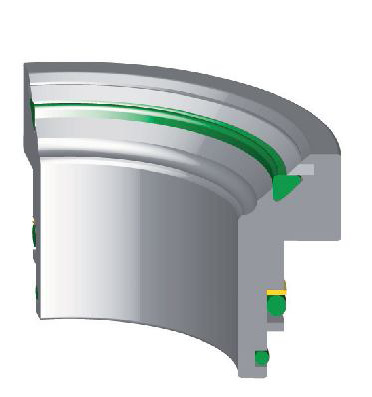 Gasket International produces also seats for Gate and Top Entry Valves. Gate valves are equipped with a slab which slides vertically into the valve. The seats guarantee the sealing with the slab which is particularly critical at low pressure. They can be either metal-to-metal or with rigid insert. Today Gasket International can offer an innovative design with the "Delta Ring".
Top entry valves are instead assembled from the top. Seats that are used into top entry valves are bigger than seats that are assembled into other types of valves.
Floating Ball Valve Seats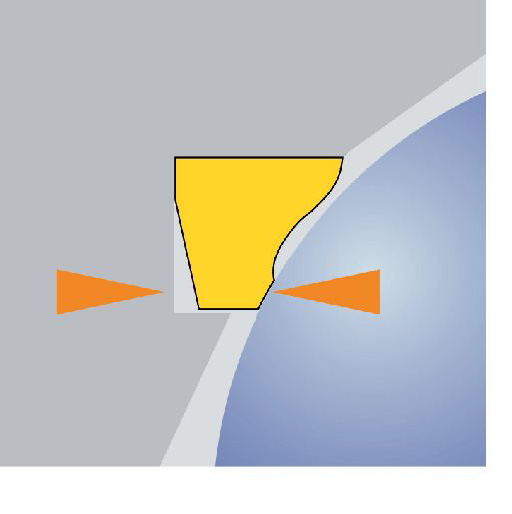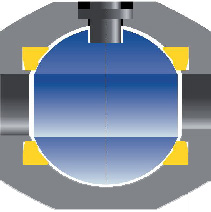 Gasket International standardizes the material sizes also for the floating seats. We are able to produce these seats using different types of Thermoplastics in according to the valve applications. The different kinds of material are:
• PEEK (Poliether Ether Ketone) P55 - P57- P59
• Devlon V ®/P15
• P.T.F.E. mod./P85-S is the most used material as it has excellent characteristics, specially the elasticity
• P.C.T.F.E./P99 is used in the cryogenic field, this thermoplastic permits to work at low temperatures up to -190°C.
These seats are characterized by a constant sealing at low and medium pressure and by good sealing at low pressure. The design of the seat permits to support the working pressure without contamination of not related fluids.